Google recently confirmed a major update to its local search algorithm. The update – named Vicinity by the SEO community – rolled out between November 30th and December 8th, 2021. It is the largest change to the Local Algorithm since the Possum update in 2016.
The update is different from the usual algorithm update as it isn't fixing bugs or targeting spam. Instead, it is targeting proximity – how close is the searcher to your business.
While proximity has long been a ranking factor, in the past it has been possible to overcome some proximity issues through keyword stuffing, at least for SEOs and firms willing to overlook Google's Guidelines.
Initial data for this update indicates that listings that contain extra keywords in their Name are dropping in the Search Engine Results Pages (SERPs).
These changes have the effect of making it easier for you to rank for relevant local searches, but more challenging to rank in local search in outlying city neighborhoods (or nearby cities).
Google's Recommendations
In their tweet confirming the update, Google stated that "General guidance for business remains the same" as covered in their Guidelines.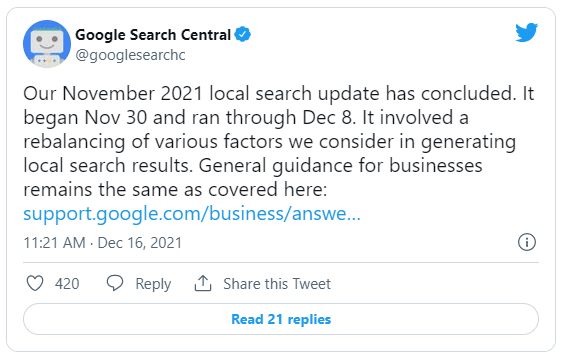 The Guidelines remain pretty simple and generic, explaining that results are based on Relevance, Distance, and Prominence, and stating that to "Update your business info for better visibility" make sure that you…
Enter complete data
Verify your locations
Keep your hours accurate
Manage & respond to reviews
Add photos
… on your Business Profile (formerly Google My Business page).
Google Local Pack Display is Being Updated
Google also recently confirmed that it is in the process of redesigning the Local Pack Display.  Rather than display the map with the local pack listings below, as it has since 2015, the map will begin appearing to the right of the 3 local pack listings as shown below.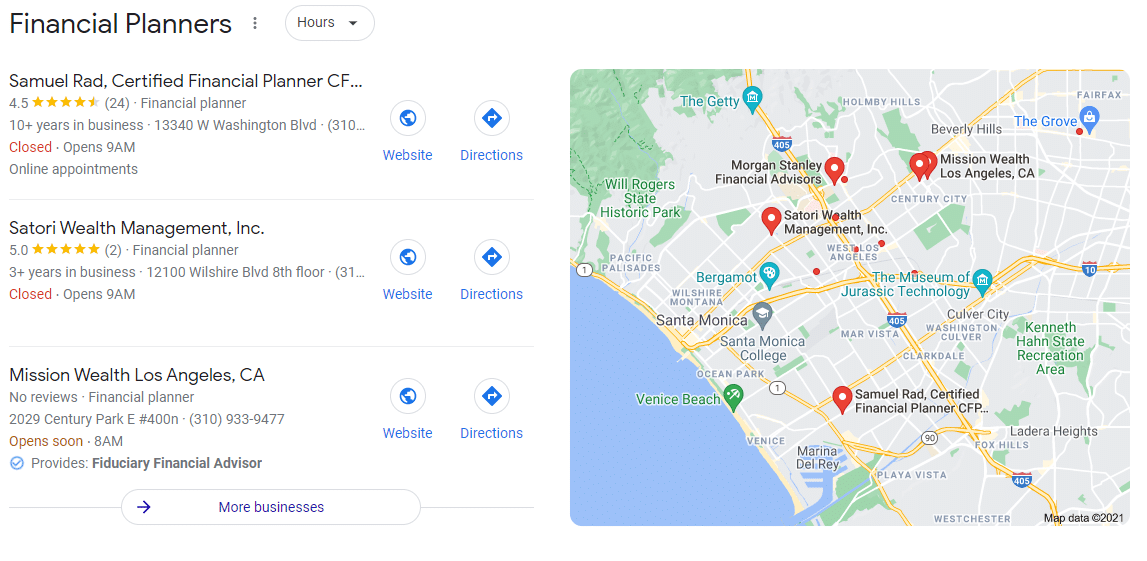 If you would like for your advisory firm to be found in the local pack for your city, please schedule a free consultation.