Backlink Acquisition for Financial Advisors
Backlinks are the most powerful signal of a Site's Authority
Backlinks to Build Online Authority
Ultimately, your search rankings will depend on the search engine's perception of your authority within your industry and geolocation.
The more trust and authority the search engines have in your pages, the higher they will rank on search engine results pages.
The key is in knowing what signals the search engines are using to determine authority, and then focusing on reinforcing or strengthening those signals.
10 years ago, basic SEO — on-page factors such as keywords, title tags, URLs, and content mark-up — was usually enough to rank in most markets.
However, in today's more competitive online markets, those basic SEO techniques, while still an important first step in getting found and listed in the search engine results, will probably not be enough to differentiate you from your competitors.
Check Your Site's Authority?
Visit Moz.com and plug your URL into their free tool. Moz is one of several SEO Software companies that have developed web crawlers that mimic Google's crawler and provide an estimate of your site's ranking ability.
What do the Results Mean?
Your Domain Authority (DA) represents the overall authority of your site. It is out of 100. If you look below your DA score on the Moz page, you will see the Page Authority (PA) for several of your pages. Your homepage's PA is generally the highest on your site.
How do you Compare?
DA<20: This is usually a relatively new site, or an older site with little content.
DA is 20-30: This is a typical established advisor site that published some content.
DA>30: This is a site that has a history and has been regularly publishing quality content.
DA>40: Your authority is higher than most advisors.
DA>60: Your Michael Kitces
Guest Post or Editorial Link
Guest Post or Editorial Link
Guest Post or Editorial Link
What Signals are the Search Engines Looking for?
There are hundreds of signals the search engines use, but the biggest two signals for authority are:
1. Backlinks from reputable, high authority sites
2. Online ratings and reviews (local authority)
What are Backlinks?
Backlinks are links from another site to your website. They allow another website to share some of its earned trust and authority with your site.
Authentic Backlinks
Because backlinks are so valuable, Search engines like Google and Bing,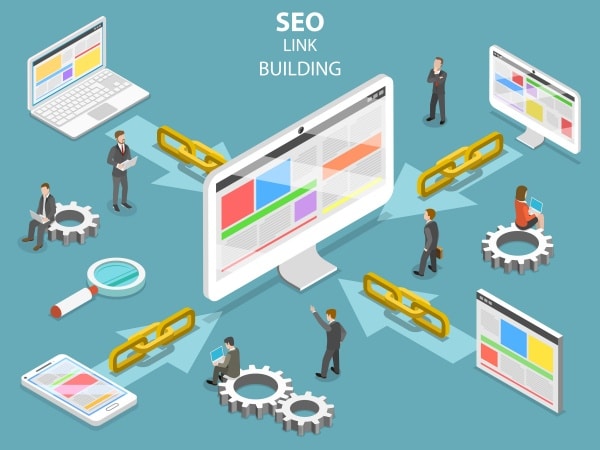 work very hard to ensure that the links that point at a site are actually authentic and try to ignore links that are purchased from link farms, traded for, or look unnatural.
When looking for a company to help you with building authority and developing your link profile, make sure that the links that they will acquire are permanent, one-way, from reputable sites, and that they are acquired over time, not all at once.
Buying backlinks from link farms, exchanging links, or generating backlinks from spammy, low-quality sites will hurt your Search Engine Rankings.
At Advisor Rankings we follow the changes in the search engine industry very carefully, and only use Search Engine approved techniques and strategies for building backlinks.
Why "Content Marketing" Isn't Enough
One of the challenges with building backlinks, and a common misconception in the "build it [content] and they will come" theory of link building, is that within each industry, there are only a few high-quality industry-leading sites (in many cases 2-5% of online participants) linking out to others. You have to be very well connected, very strategic, or very lucky, to gain their attention and obtain a link from them.
We are able to identify the financial "linkerati", research the type of content that they like to link out to, and proactively put it in front of them, thereby increasing the chances of gaining valuable links.
Our Link Building Strategies
Low Hanging Fruit: broken links, lost links
Guest Posts and Editorial Links
As always, you will have full access to our SEO dashboard where we will establish baselines to compare to, list work that has been done, and share results.