Brent Carnduff
Financial Advisor Marketing Consultant
AdvisorRankings.io started in 2010 as Advisor Web Marketing. The transition to Advisor Rankings in 2022 came about as a way to emphasize our focus on Search Engine Optimization. 
We are a small, hands-on, boutique marketing agency. We partner with a small number of Financial Advisory firms at a time, allowing us to provide personalized, custom service to our clients.
SEO is how we build our business, and how we've helped our clients grow their firms.
Brent Carnduff, MBA in Financial Planning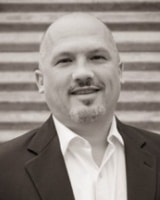 I started AWM in 2010 after completing my MBA in Financial Planning. Prior to that, I was an elementary school teacher and High School basketball coach for 15 years.
While working on my MBA I was introduced to digital marketing and all of the possibilities that were developing online. I was hooked, especially on SEO. I decided then that I would continue with my degree, but instead of becoming a financial advisor, I was going to become an expert in helping advisors market their practice. That is what I have been working on for the past 10+ years.
There have been some detours along the way. The biggest was in 2018 when I took an in-house position as marketing manager with a commercial real estate investment firm. It was a great company, a successful fund, and a great learning experience, but as an entrepreneur, I missed the challenge of running and growing my own business so returned to working with independent financial advisors.
In my time away from work, I enjoy spending time with my wife and our dog Red, and visiting with our two young adult children when we can. I also enjoy reading, writing, and movies, and am working to rediscover a golf swing I abandoned years ago.
In addition to writing the Advisor Rankings blog, I am a VIP Contributor to the second-largest SEO site in the world – Search Engine Journal – have contributed to XYPN, and have been syndicated on Steamfeed, Business 2 Community, and Advisorpedia.
I have presented at XY Planning Network, FinCon, and NAPFA conferences, and have appeared on several industry podcasts and webinars.