First, I want to address the elephant on the page. SEO doesn't work… UNTIL IT DOES! 🙂
This advisory firm, working with our partner writer, published 1-2 long-form, SEO optimized blogs per month, for 12 months, before seeing a slight increase in organic traffic.
31,478 words and 18 articles later, the firm went from 53 organic visitors per month to 121… a small increase in growth that belied what was about to happen.
Finally, in July 2023, after 26 articles and nearly 50,000 words, Google found them…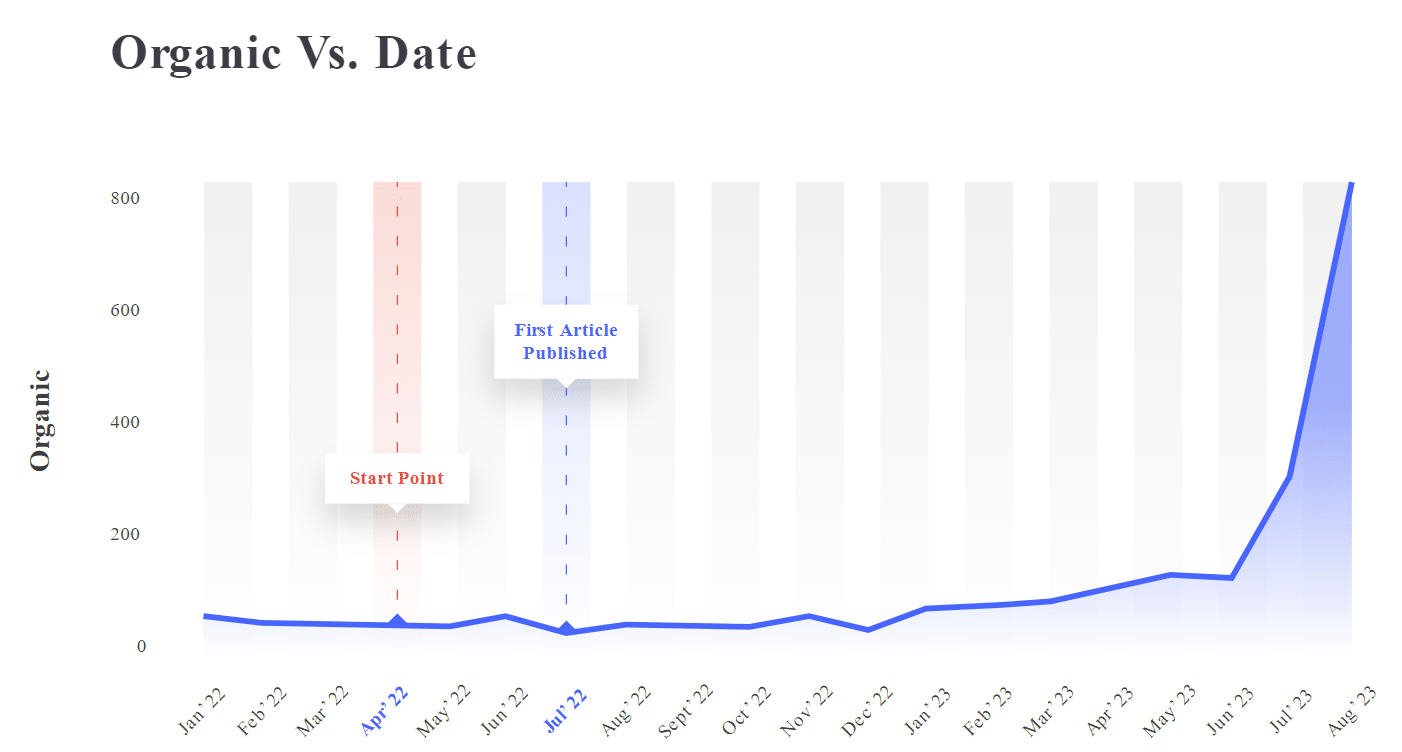 Background
C.W. O'Connor Wealth Advisors (CWO) is a father/son Wealth Management team based near Atlanta, in Duluth, GA.
They were referred to us by another client and after learning more about the SEO process, CWO committed to search engine optimization and put their faith in our Flywheel framework.
Before: Prior to engaging Advisor Rankings, CWO had published approximately 20 blog articles – consisting of a mixture of original and pre-written content – which had generated 53 organic website visitors that month. Their target audience was individuals and families, along with small business owners. 
After: This past month alone, August, 2023, CWO's website was found through search 713 times, an increase in organic traffic of almost 1250%.
Results to Date
1. An increase of 660 organic visitors per month (per Google Analytics) to a total of 713.
2. An increase in the number of keywords ranking in the Top 100 positions from a total of 214 to 1633. An increase of 663%.

An increase in keywords ranking in the Top 50 positions.

An increase in keywords ranking in Google's Top 20 (first 2 pages).

An increase in keywords ranking in positions 4-10 on the 1st page of Google.

An increase in the number of keywords ranking in the Top 3 positions (top of page 1) of Google. 

3. An 8-fold increase in the number of backlinks pointing to their website.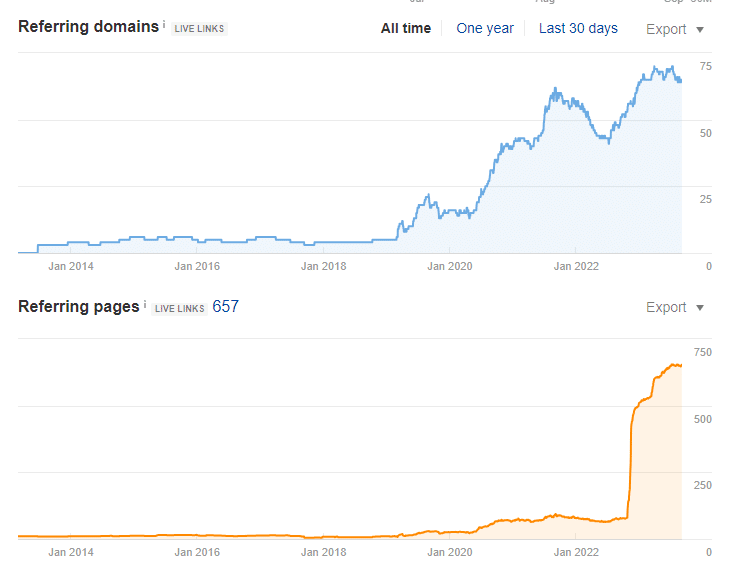 4. And most importantly, their first digital marketing leads and first prospective client as a result of SEO.
What Our Clients are Saying
We've been working with Brent and his firm Advisor Rankings for about a year now. Since the beginning he has continuously helped improve our site and provided in-depth SEO content for our blog topics. It is easy to tell that Brent has spent a lot a time learning and keeping up with the ever changing SEO environment.
~ Kevin O'Conner
Are These  Results Typical?
Yes… and no. You will eventually get leads through SEO, but how long it takes can vary based on:
Content Velocity: how frequently you are publishing high quality SEO content. Twice a month is better than once, but not as effective as four articles per month.
Starting Point: If you already have evergreen content and have built up your website's authority, it should take less time. If you're just starting to create content on a new site (new URL), expect it to take more time. 
Target Audience: A niche audience makes SEO easier. The narrower the niche, the better for SEO.
Competition: How competitive is your target market (see previous point)?
Depending on the above factors, you should plan on between 6 and 24 months before you start to see real results.  
With this project – because of the measured and consistent publishing schedule CWO followed – I was surprised that growth didn't begin a little earlier, and increase more gradually over time, before hitting the inevitable spike in traffic we see in July.
That is not to say that I'm surprised leads didn't come sooner. In that respect this case is pretty typical of SEO campaigns. 
Although organic traffic is a leading indicator of lead generation, it usually takes significant traffic to reach the threshold for lead generation.
SEO is a long-term marketing strategy that requires patience, persistence, and knowledge to achieve results. 
Summary
I will continue to update this case-study over time. I expect that CWO's rankings, traffic, and scheduled appointments will continue to grow.
They are going to continue publishing content regularly, we are going to be focusing more of our efforts on ranking them locally, and they have just recently committed to targeting a more focused niche – which bodes well for future gains.
If you want to learn more about growing your practice through guided SEO, schedule a time to meet. I look forward to speaking with you.